Jokkmokk´s Market
3 - 5/2 2022
Jokkmokk's market is a folk festival, a meeting place for people from all over the world. The special atmosphere in a traditional market is experienced both in the market area and in the vast variation of events, such as exhibitions, concerts, lectures and cultural events, that take place during the market.
All in all, the core of Jokkmokk's market is the people who arrange and visit the market, locals as well as national and international visitors!
We have just started the work to arrange the market 2022 and hope to see you in Jokkmokk in February!
Market tip
Experience the traditional reindeer caravan led by Per Kuhmunen and his family. The caravan makes a stop at the snow stage in the center of the market area at roughly 12:20-12:30 depending on the weather and crowds.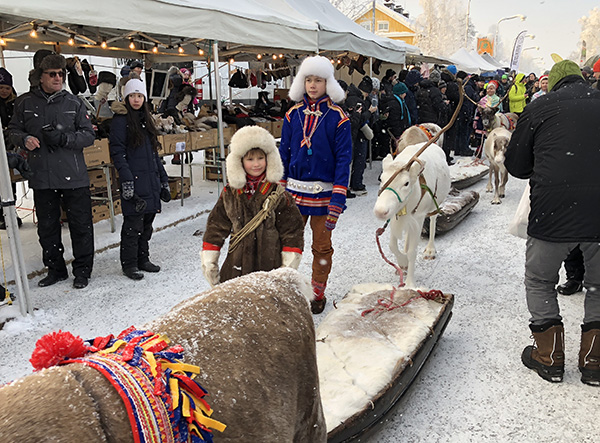 The 2020 program
The online version of the event schedule for the upcoming winter market can be found here.
You can also view and download the printed program as a .PDF: Jokkmokk's market 2020 (English program) (PDF, 2,1 Mb)